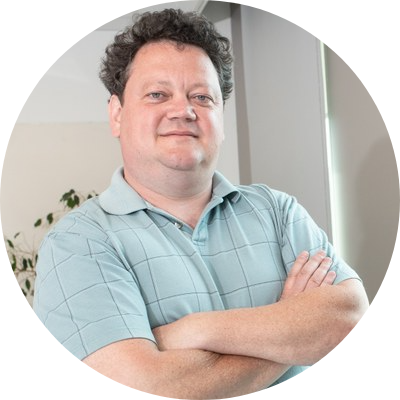 Dr. Victor Kuperman
Dr. Victor Kuperman (PhD Radboud University Nijmegen, 2008) is an Associate Professor in the Department of Linguistics and Languages, the Canada Research Chair in Psycholinguistics, and the Director of the Reading Lab at McMaster University. Dr. Kuperman specializes in several areas of psycholinguistics and quantitative linguistics, including experimental and corpus-based approaches to morphology, and probabilistic models of visual comprehension. He is also interested in cognitive, oculomotor, and computational aspects of eye-movement behavior in reading, as well as in individual differences in literacy acquisition and text comprehension. The research paradigms of the Reading Lab that Dr. Kuperman leads include eye-tracking and other behavioral studies, large-scale norming studies, and quantitative analyses of written and spoken corpora.
Email: vickup@mcmaster.ca
Office Phone: (905) 525-9140 x20384
Dr. Aki-Juhani Kyröläinen
Postdoctoral Fellow
Research interests: aging, corpus linguistics, language processing, machine learning
Aki's current research program is broadly centered on investigating the role of healthy aging on language use. His line of research utilizes methods from experimentation, machine learning and natural language processing. Currently, he is pursuing a number of projects on aging.
Jordan Gallant
PhD Student
Research Interests: psycholinguistics; methodological innovation; typed production; morphology; second language acquisition; foreign-accented speech
Jordan enjoys collaborative research and is active in a number of different topic areas. His work aims to broaden the psycholinguistic toolkit by exploring innovative methodologies such as The Maze Task and Typing Task. Much of his on-going research aims to uncover the semantic, affective, phonological, and morphological properties that influence typed production, with a strong focus on compound words. He is also engaged in work using typed transcription to gain insight into the processing foreign-accented speech. During his Ph.D., he aims to continue expanding his methodological skill set to include corpus linguistic, data science, and natural language processing techniques.
Rudaina Hamed
PhD Student (Co-supervision with Dr. Anna Moro)
Research interests: contact between languages, second language acquisition
Rudaina's research is focused on investigating how language contact between Arabic and Hebrew affect written Arabic in Israel. The research examines hundreds of Hebrew loanwords in Arabic scripts, collected from Arabic websites intended for Arab readers in Israel, and provides us with an opportunity to gain insights into the roles that geography and audience play on written Palestinian Arabic.
Nadia Lana
PhD Student
Research interests:  disinformation
Nadia's research looks at how psycholinguistic features of texts (e.g., how emotional, exciting, or abstract a text is) affect the reading, processing and understanding of misleading and deceptive texts.
Olga Dvorova
Visiting Research Student
Research interests: language learning, thematic analysis, translation
Olga is a visiting PhD student from Taras Shevchenko University of Kyiv in Ukraine and a MA student in Gender and Social Justice at McMaster University. Her MSc research analyzed analytical forms of verbs in the Crimean Tatar language. In her role of Research Assistant at the Reading Lab, she is focusing on written testimonies during the Russia-Ukraine war.
Mariia Hryntus
Visiting Research Student
Research interests: natural language processing, hate speech processing, psycholinguistics, and emotion language
Mariia is a visiting research student from Lviv Polytechnic National University. Her research focuses on understanding the psychological trauma that Ukrainians are experiencing during the ongoing Russia-Ukraine war. Using over 1000 written narratives, the project gives voice and insight into the experience of Ukrainians. Supervised by Dr. Victor Kuperman, the project will create the first-ever resource that seeks to capture and preserve the emotional and factual immediacy of an emerging collective trauma.
Laura Schwalm
Visiting PhD Student
Research interests: experimental psychology, language processing & reading
Laura is a visiting PhD student from the University of Wuppertal in Germany. Her research is primarily on the development of training in reading skills. Supervised by Dr. Victor Kuperman, she is working on a language comparative corpus analysis here in the reading lab. She is also taking a closer look at the effect of different reading speeds on text comprehension.
Emilie Altman
MSc Student
Research interests: Spelling errors, syntax, corpus linguistics
Emilie will be investigating spelling errors with respect to syntax. She will be using corpus data to address the question of whether spelling errors are more common in different syntactic roles.
Daniil Gnetov
MSc Student
Research interests: reading, morphology, L1 and L2 differences
Daniil's main project is focused on investigating how differently people read in their L1 and L2. He looks at the distribution of eye-movements during natural reading in English as L1 and L2. Daniil's side-projects involve modelling morphological family relations using word vectors and investigating pupil's sensitivity to morphological relations.
Heather Wild
MSc Student
Research interests: Reading and writing assessments; literacy; corpus linguistics
Currently, Heather is working with text analysis tools to assess college-level writing samples. She is also working with community and research partners to develop domain specific scenario based reading assessments at the college level.
Harshdeep Dhaliwal
Undergraduate Thesis Student
Research interests: reading proficiency
Harshdeep Dhaliwal (she/her) is a third-year undergraduate student in the Honours Biology and PNB program at McMaster. She is a student research assistant and is interested in the effect distracters have on reading proficiency. On the side, Harshdeep enjoys volunteering in the ER, as well as writing blogs for GirlUp McMaster and MHSSN.
Jolie Luk
Undergraduate Thesis Student
Jolie is an incoming fourth year undergraduate student in the Psychology, Neuroscience, & Behaviour program at McMaster. She is interested in exploring the relationship between bilingualism/multilingualism and word learning. In her free time, Jolie also likes to learn new languages such as French, Spanish, and Korean!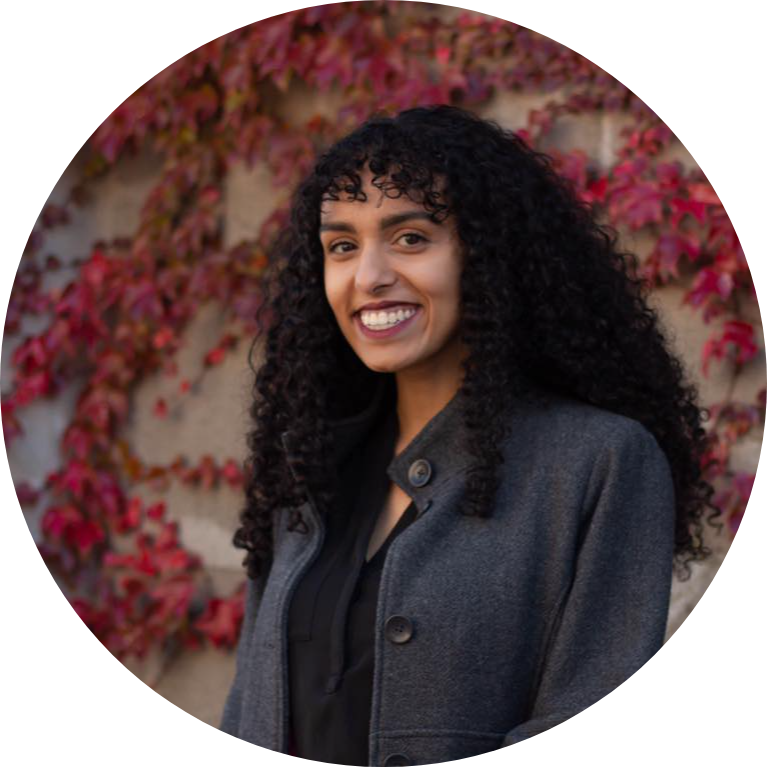 Mariam Bekhet
Research Assistant
Research interests: production and perception of language, L2 literacy and comprehension
Mariam is currently investigating phonetic aspects of accents that can influence psychological valence perception of emotional texts, while actively assisting with other projects in both the Reading Lab and the Phonetics Lab.
Lucy Thomas
Research Assistant
Research interests: Language and aging, language and emotion
Lucy is a third year undergraduate student in the Cognitive Science of Language program at McMaster University. She is a research assistant in the Reading Lab, where she also works with the Niagara Stories project. She is the Editor-in-Chief of Sciwise, an undergraduate journal that seeks to bridge the gap between the arts and the sciences.